Well, I decided why not to. They say you can do whatever you want to.
---
So Sunday, April 3, 2016 was the date. 32,753 people have registered to run the sightseeing track the organizers have prepared for us (not all of those have actually participated as Berliner Morgenpost reported on Monday, April 4, 2016).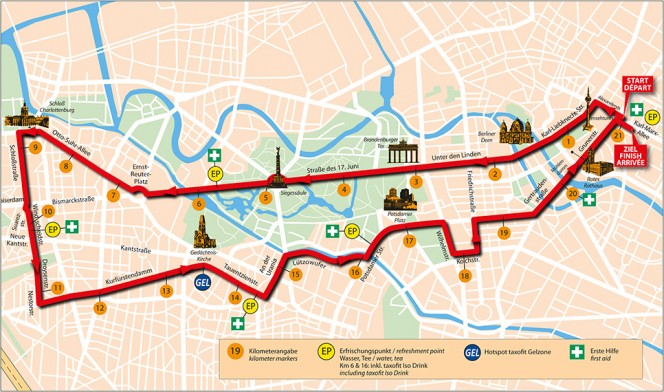 Mostly flat (as far as I can remember the only part when we actually went up was when crossing a river over a bridge).
Well, as I am dealing with some other things at the moment, I've improved my personal best (previously set in Hradec Králové in October) to 1:54:29 and I've finished as 7039th.