So Wednesday and Thursday were the first two days at job for me.
Even thought I was supposed to be at the HQ at 10 am I have been barely on time. Why? Because I wanted to do some running in the morning, then the subway experienced some kind of disruption and finally the bus left right in front of us. So I have had to speed walk. I made it just in time.
So the first thing was to let a photo of me to be taken and then the introduction.
A lot of papers to fill – the account number (do not have it yet), tax ID (the same), social security number (I am sorry), health insurance (ehm) etc. The computers and phones were distributed. And no, I really do not like the new touchpad Lenovo T440 is equipped with. And, this may be surprise for some, I have been issued an iPhone. Yes, I have got an iPhone. What an irony. But hell, let's give it a chance.
Then there was an pension scheme presentation (it does not concern any of us right know as we will be able to participate only after one year at the company).
And of course – there was a handover of car keys. Well, in my case there are not so much keys but only two black thingies with three buttons each. Still the car has got keyholes in front doors (one has to wonder why). And of course the car handover took place including damages check, garage door opening instruction etc. I have spent a good 15 minutes just to set the seat, language and others. And I have been figuring some things out on my way back.
The second day of work should have been in the name of doing the necessary introduction courses in e-learning environment. Only it wasn't due to the update of the said system. So I have spent the day with my boss dealing with everything that I may need on-site next week.
And of course – we have spent about two hours trying to figure out how to get into the iPhone of mine as I got it with security code (I is a piece after a colleague who left) and managed to get it locked. Oh yes, clever me. After some time I restored the device to the factory settings (after an iOS update) – I wouldn't have believed that the USB port the phone is connected to matters. Using one port I managed the update, but I could not get into the restore procedure when connected to this port. Using the other it worked. So far I am not that impressed.
And today? Today is a public holiday here :-).
I have not forgotten – this is what I am now – a BMW 118d.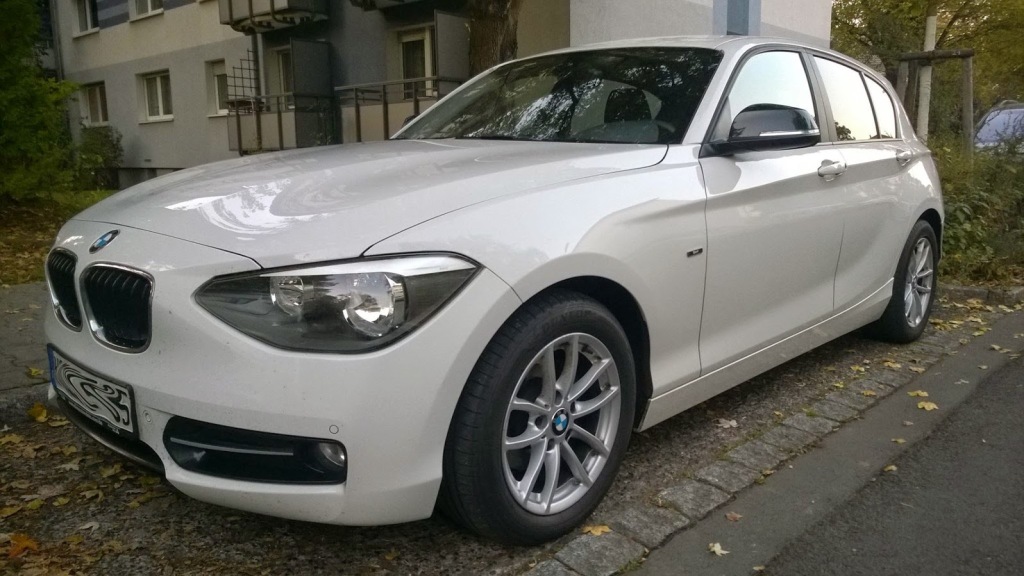 Until next time.